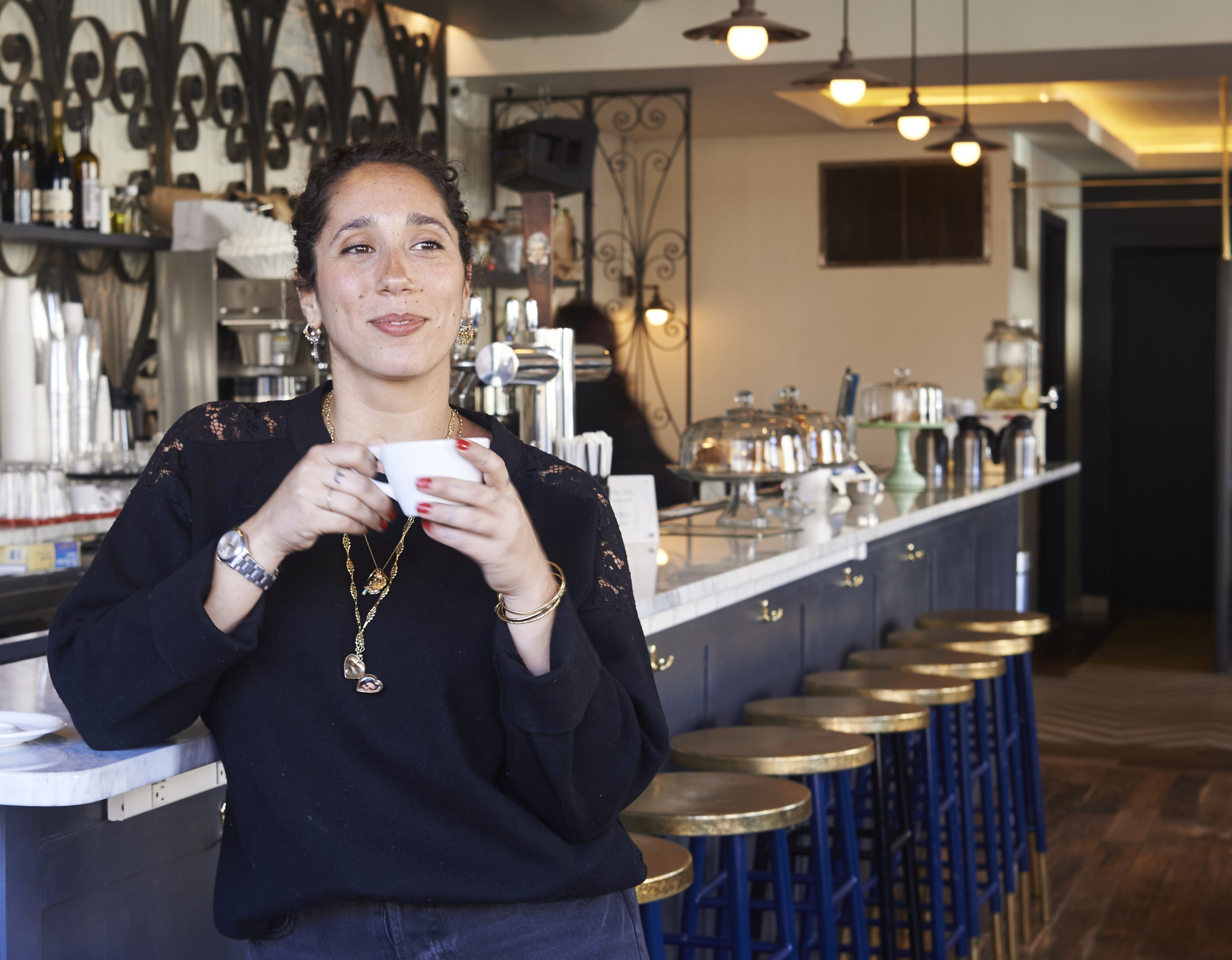 In the 1950's, Astoria was the home to many immigrant families beginning their journey towards the American Dream. A Cypriot couple with their four daughters settled into a small apartment on a corner of Ditmars Blvd and began their new journey.
Antonia Joannides, Owner of Queen's Room, now begins her journey on the same corner, on the same street, in the same building. Queen's Room honors her mother and the women in her life who call Queens home the way she does now.
Along with partner Yiannis Vasilas, a Greek transplant and local Astorian, they strive to make Queen's Room a neighborhood staple with history, heart and roots.
Hailing from Manhattan restaurants and nightlife, Yiannis and Antonia came to Astoria to get back to basics and to bring that big city flair to the community while staying true to themselves. Along with Chef Mike DeVito, Queen's Room offers a full menu with mediterranean influence and manhattan sophistication. The Café offers locally roasted coffee and house baked pastries while the bar boasts local beer and craft cocktails.
Chef Mike DeVito, a native New Yorker and Culinary School Alum. Having worked as a cook in kitchens up and down the North East, from Fish Markets to Five Star Manhattan Restaurants, Chef Mike found himself back on his home turf.
At a high end Mediterranean Restaurant on the Upper East Side, Chef crossed paths with Yiannis and Antonia while all working for the same company. After a few years of working in neighboring restaurants, a friendship was built and when Queen's Room was born, Chef Mike accepted the opportunity to run the kitchen and utilize all his training and experiences.
Through his New American style, Chef Mike brings Mediterranean influence and New York cool to his Menus at Queen's Room. Chef's personality and realness combined with classic style and refinement, Chef is able to create eclectic and approachable dishes that he and Queen's Room are proud to showcase.